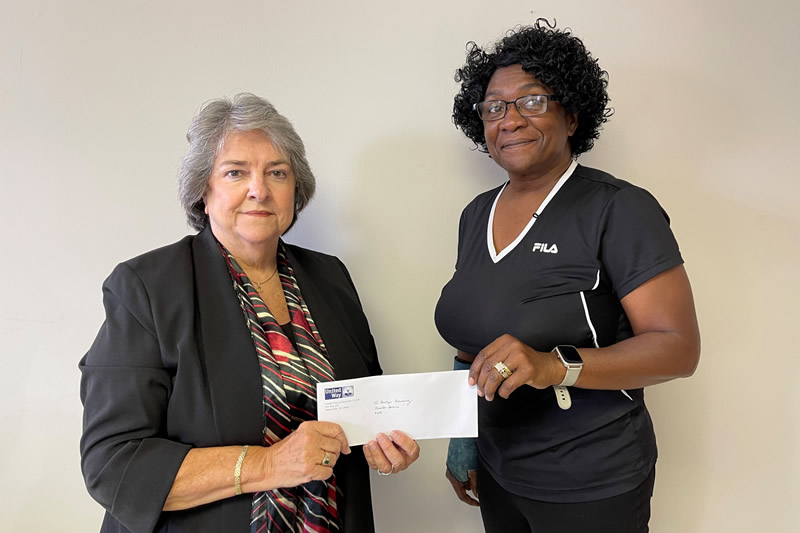 Priscilla Jenkins, Executive Director of The Bridge Community, receives a check for $625.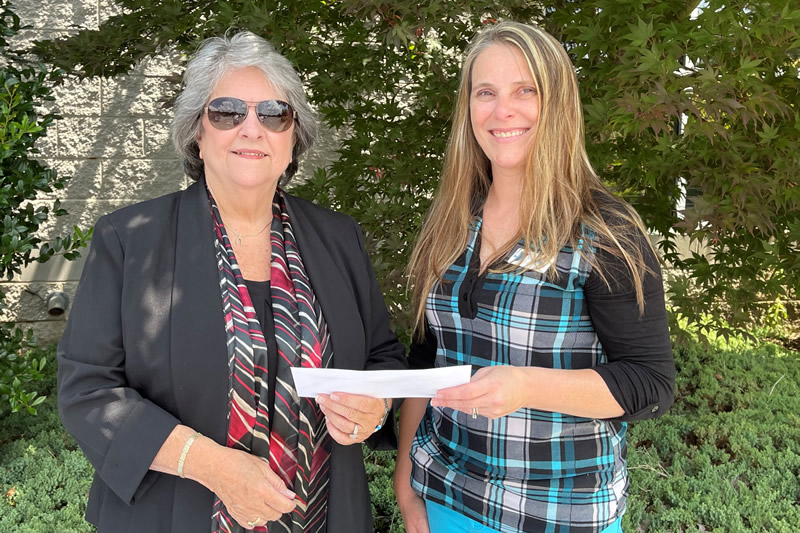 Christy Harrington, YMCA Branch Operations Director, accepts a check for $812.50.
Josh Bounds receives a check for $2,125 on behalf of the Alexander County Rescue & EMS.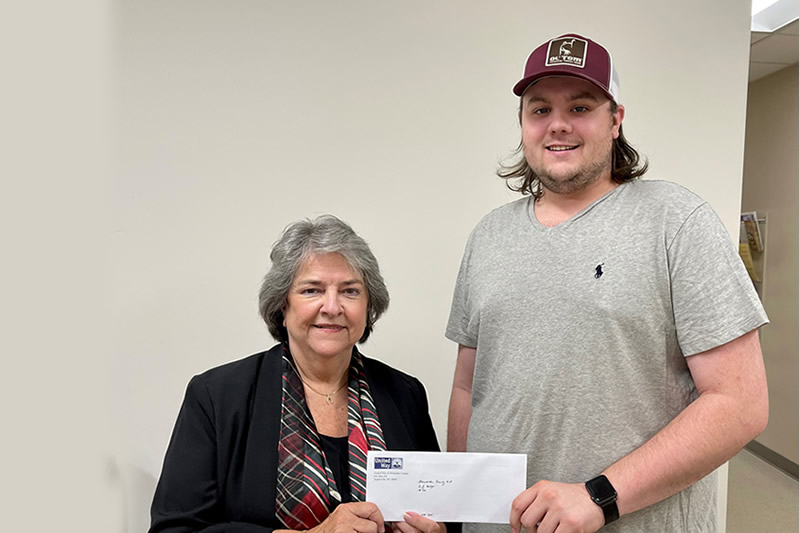 D. J. Salyer, 4-H Agent, accepts a check for $750 for the Alexander County 4-H Program.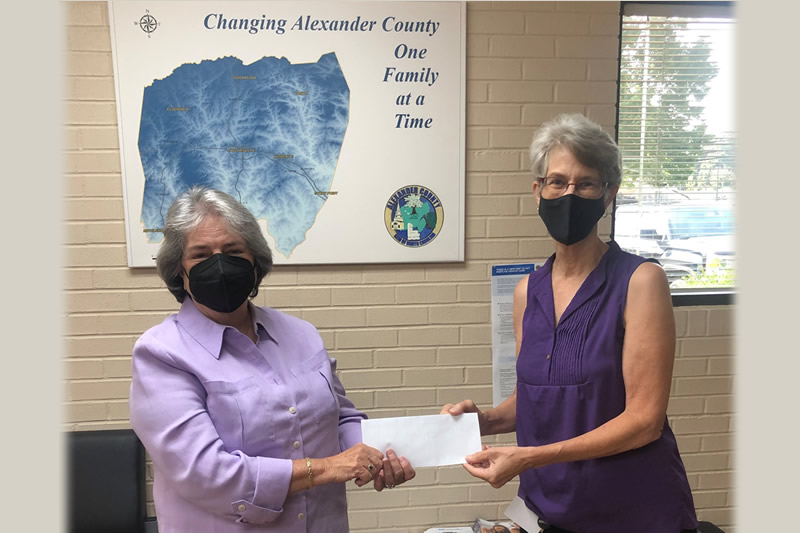 Linda Clements, Assistant Director, Alexander County DSS, receives a check for $750.
~ A Note From Our Former Board President ~
Former United Way Board President Dianne Little explained that due to the effects of the pandemic, last year's fundraising efforts fell short of the organization's anticipated goal. As a result, the UWAC currently can fund only 50% of the amount requested by each agency. "When the current Board of Directors assumed office this past January, we knew that we faced a real challenge to completely fund all of the requests that had been submitted," Little stated. "Those requests totaled $53,540; and we just did not and do not have that amount in our account. However, we wanted to do all that we could to help as many people as possible through the projects that our agencies have undertaken. We reviewed our budget and decided to fund at least half of each request --- with the hope that as we raise funds in the next few months, we will be able to increase the amount allocated to each agency." Little emphasized that this year is a crucial one for the local United Way: "We simply must have a successful campaign to support our agencies and to meet the needs that exist in our community. If we do not raise sufficient funds, the organization will have to make some difficult decisions about its future." The UWAC does not have an Executive Director, nor does it have any paid employees on the Board: "Every Board member is a volunteer; and that situation will not change in the near future. Our first priority is fully funding our agencies; and until we can do that with money to spare for operational expenses, we will not hire an Executive Director, even on a part-time basis." The United Way's mission is to improve people's lives in the areas of education, financial stability, and healthy lifestyles. Each of the Community Investment Grant recipients has developed a special project in one or more of those three areas to help the young people and/or the adults in Alexander County.
View Our 2022 United Way of Alexander County Community Investment Grant Application
View Our 2022 United Way of Alexander County Prior Community Investment Grant Report